What are Small Business Loans for Women?
Shield Funding offers small business loans for women that currently own and operate their own business. Our small business loan amounts range from just a few thousand dollars all the way up to one million dollars, and we do not require collateral. Our premier and premier plus funding programs are for women with satisfactory credit, and our starter and standard programs are small business loans for women with bad credit. Below you will find the important details about our funding programs.
You will be working directly with us so you do not have to worry about dozens of lenders inundating you on a daily basis once you submit an online form. What is even better is that we can process your application, get an approval, and you can receive the funds in your bank account in as fast as the same day. There are also no restrictions on how you utilize the business funding.
Get Your Business Loans for Women Today
Do you need a business loan that does not require collateral or cost anything to apply, and is also tailored for female owned businesses? Shield Funding offers competitive rates and terms on it's women funding program and can get you money the same day you apply. We have been assisting female business owners for almost two decades with a five star rating.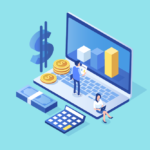 What do I need to qualify?
Below is a list of the general requirements needed to get approved. Although in some cases there are many additional factors that may be considered, meeting these three requirements gives you a very high chance of having your application approved.
At Least 3 Months in Business
500+ Min. Credit Score
$8,000 Min. Monthly Revenue
Applying has never been easier. You can either call our toll free number 24 hours 7 days a week at (888) 910-6518 or submit your request using our online application and following the prompts.
What Documents are Needed to Apply?
Below is a list of the general requirements needed to get approved. Although in some cases there are many additional factors that may be considered, meeting these three requirements gives you a very high chance of having your application approved.
Drivers License
3 Months Bank Statements
Proof of Ownership
Property Lease Agreement
Common Uses for Business Loans for Women
Unsecured financing allows business owners to invest in their business without the additional risk associated with many other funding options. Below you will find some of the ways small business owners utilize the additional capital.
Manage Existing Debt
There are many small businesses owned by women that never seem to get off the ground simply because of the additional capital required after launching the business. It is commonplace to utilize the initial seed funding and find that the operating budget requires capital just to keep the doors open. The longer a business is operating the more likely there will be a growing custom base as well as the available business credit. A quick injection by means of a small business loan is a great way to manage the debt burden associated with the earlier stages of growing a company.
Rent & Lease Expenses
Real estate prices continue to rise throughout the country. Many existing businesses are feeling the pressure as surging rents are outpacing company growth. This type of unexpected expense can put unnecessary strain on a business especially during the growth stages. It is very common to apply for a loan to help cover rent expenses while your company is growing.
Emerging Technologies
Sometimes a new technology comes out and being able to take advantage of that type of scenario can be the difference between success and failure. A good example of this is the artificial intelligence. Many cutting edge companies are experiencing phenomenal success by implementing AI systems. Small business loans can put your company in the position to take advantage of new and exciting technologies.
The cost of our small business loans for women depends on the factor rate and length of time you receive the loan. An example of a typical loan package would be to receive $50,000 for 12 months at a factor rate of 1.25. That would make the additional cost above the loan amount $12,500, so your total pay back amount would be $62,500. Your payment amounts would vary depending on whether you have daily or weekly payments. Use the calculator below to give you an example of total cost scenarios for borrowing and the payments you can expect to make on a daily or weekly basis.
Not Sure of the Type of Funding You Need!
Shield Funding has been a trusted name in business financing for almost two decades. Speak with an expert at no cost with no obligation and have the confidence that your inquiry will remain private.
How Much Do You Qualify for?
Small business loan approval amounts depend on monthly revenues and deposits. The typical approval amount can range between 60% to 80% of monthly deposits, but in some situations funding can go as high as 100% or more. As an example, if your business has monthly gross deposits of $100,000 your likely approval amount would range between $60,000 and $80,000, and could actually go as high as $100,000 or more depending on the type of industry.
Common Factors That Impact Your Loan Application
Although credit history is an important tool in determining approvals, for many reasons it is no longer the only tool used to determine an applicant's eligibility. Also considered is time in business, positive and negative banking data, cash flow, and several other important business factors. In an effort to underscore the importance of all the aspects of your business consider that one borrower with bad credit and a 500 FICO score but has healthy business bank statements can get better terms and a larger approval than a borrower with a 600 FICO with weaker bank statements, ie. negative balance days or NSF's, lower balances, less deposits etc.
How Does Repaying the Business Loan Work?
Once the business funding is deposited you can expect a daily or weekly debit in your business bank account of an agreed upon amount over the course of the payback period. Our daily program would be calculated based on a 5 day business week schedule not including holidays. If your business qualifies for a weekly program then you can expect a one time weekly debit for an agreed upon amount over the course of the payback period.
Is a Small Business Loan for Women Right for You?
Our small business loans for women are a good option if you need immediate financing for your existing business but cannot obtain traditional business loans. It is also a great loan solution for female business owners with bad credit because it only requires a minimum FICO score of 500. However, with this loan option you have to be willing to pay a premium, therefore, the additional revenue you expect when adding capital to your operating budget should factor in the higher cost for the loan for it to make sense.
Small Business Loans For Women FAQ's