How to Avoid Fraud When Applying for a Merchant Cash Advance
Stricter bank policies to qualify for a business loan have caused many small and medium-sized enterprises (SMEs) to seek alternative financing options. As a result, financing companies have come up with different products to service the business sector. One of these new solutions is a merchant cash advance (MCA), which is an advance against future credit card sales. '
Because the merchant cash advance industry has proved profitable, new players have entered the market. However, some are not knowledgeable enough in the industry, and, worse, there are those who try to outwit unsuspecting small business owners and have predatory motives. 
If you are a small business owner, familiarize yourself with the following cautionary tips on possible merchant cash advance fraud you might encounter before you begin applying.
Get a No Collateral Loan Alternative with an MCA!
Do you need a business loan that does not require collateral? Shield Funding offers competitive rates and terms on it's merchant cash advance program and can get you money the same day you apply. We have been assisting business owners for almost two decades with a five star rating.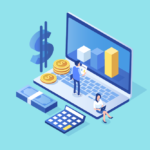 Verify the Company's Reputation
Do some research to verify a company's legitimacy. A legitimate business will have an address, not a post office box. They may have a business license, depending on the state requirements, and could have joined the Better Business Bureau.
Dubious entities do not want their businesses tracked by independent accrediting firms. There are firms, such as Dun & Bradstreet and Standard & Poor's, which monitor the business practices of various listed companies. These sites show a company's reliability by employing a rating system. Typically, A+ is the highest and F is the lowest.
A merchant cash advance provider that operates above board will have reviews and an online presence and information you can find about their legitimacy.
Review the Industry Best Practices
Though it is customary for individual businesses to set internal process standards, there are industry best practices that most follow. It's a warning sign if a business deviates widely from these best practices.
In the business financing sector there are organizations tasked to ensure that clients are guaranteed professionalism and protect access to credit and consumer choice. These include; the American Financial Services Association, the World Bank, the Office of the Comptroller of the Currency, the Federal Trade Commission (which has banned some bad actors) and the Consumer Financial Protection Bureau. Significant deviation from these best practices should be a cause for alarm for prospective borrowers.
When you're investigating a lender, compare their practices to those of the governing bodies or community forums that deal with the particular financing option they offer.
Read their Risk Management Policies
To make it easy for business owners to obtain access to capital, MCA providers have developed systems to make the application, approval, and funding processes very quick. However, a quick process doesn't mean that there are no risk management guidelines in place. A legitimate lender will ask for documentation before advancing funds.
The common application process requires bank statements, credit card receipts, bank deposit receipts, and other proof of income. The lender could request a copy of your driver's license, business license, and social security card. They are verifying both that you represent a legitimate business but also have authority to borrow. 
Every company requires a different set of documents, but you can expect to see some similarities between lenders. If a lender rushes you to accept an advance and requests little to no documentation, be wary. 
Make sure you are comfortable with providing the necessary documentation before you begin the process. The advantage is that the condensed underwriting of a merchant cash advance leads to approval in 24 hours and transferring of funds in 72 hours. 
Additionally, it is not the industry standard to charge an application fee so be suspicious of any company that requests upfront fees.
Not Sure of the Type of Funding You Need!
Shield Funding has been a trusted name in business financing for almost two decades. Speak with an expert at no cost with no obligation and have the confidence that your inquiry will remain private.
Clarify Contract Details Before Signing
As with any business agreement, moreso if it is financial in nature, the contract should be clearly written and you should know exactly what the mca will cost you. To avoid misleading borrowers, the company's financing representative should be able and willing to explain terms in line within its contract. Collection methodologies and retrieval rates should also be stipulated and in line with industry standards.
What to Do if You Think You've Been Scammed
Again, follow your gut. If a lender is asking for excessive information – or not enough, but wants bank account details, if you can't find information about them online or any record of their existence, take a step back. But, what if you think you've been scammed?
Contact the credit bureaus and freeze your credit. This is a free service that prevents fraudsters from using your information to take out other loans and lines of credit in your name. All three credit bureaus – Experian, TransUnion, and EquiFax – allow you to freeze your credit online.
Request a free copy of your credit report and look for any anomalies. Reach out to lenders, the credit bureau, or financial institutions to address anything that looks fraudulent. Watch your bank account and credit card statements for anything unusual.
Report any lenders that you think might have acted fraudulently to the Better Business Bureau and the FTC, or your state's attorney general. Consider engaging an attorney to help you navigate the process of redressing any damages.
Business loan applicants want both the best financing deals and quick access to capital. However, a great deal of care must be exercised to ensure that they only approach legitimate and knowledgeable financiers. As the saying goes, "If it is too good to be true, it probably is." And if a lender is pressuring you, refusing to answer questions, or otherwise making you nervous, walk away. The good news is that  there are many good providers, and you will be able to find financing. It just pays to get a little background before entering into a possible financial transaction.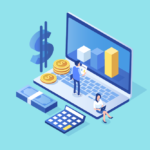 Get Your Business Funded As Fast as Same Day!
Do you have immediate financial needs for your business. Shield Funding offers competitive rates on all it's funding programs and can get you funded the same day you apply. We have been assisting business owners for almost two decades with a five star rating.